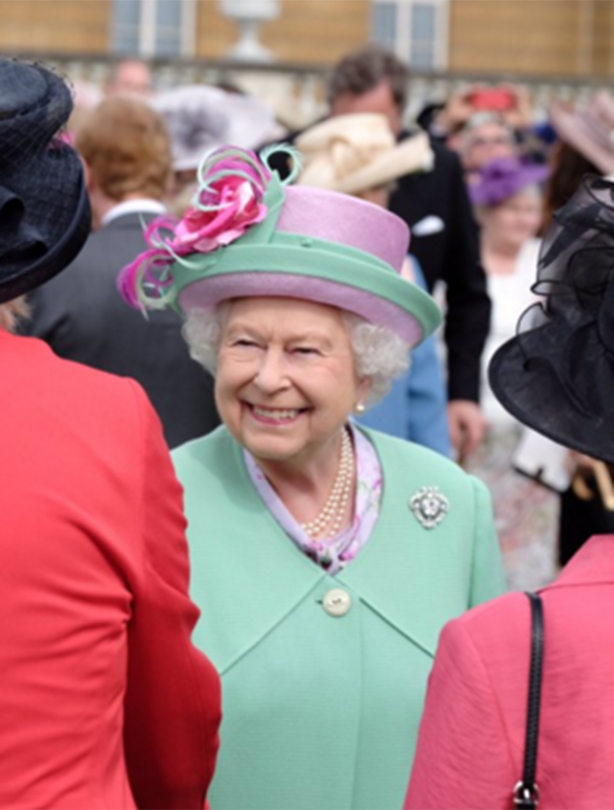 The queen reveals she needs help with technology
In a reassuring turn of events it turns out
even
the queen needs technological help from her children and grandchildren!
The relatable insight into the monarch?s life came from a snippet of a conversation she had with one of her guests at her most recent garden party. Her majesty and her family opened up the grounds of Buckingham Palace to 8000 people to feast on cucumber and mint sandwiches and Eton Mess tarts.
During the celebrations one of the guests, Barbara Wilkinds, 82, who has received the British Empire Medal in the New Year's Honours for services to education and runs eight pre-schools was asked to speak to the queen.
Revealing the details of the conversation with the 90-year-old monarch Barbara said that the Queen often asks for help when it comes to online affairs, but disapproves of her grandchildren being on their phones too much!
'The Queen was talking to me about young children and asked me if they had changed a lot,' Barbara said.
'I said they are all digital these days and I said that instead of sitting at the dining room table having conversations like I did with my children they are all sitting on the settee with their teas on their knees watching television.
'She agreed. She said her grandchildren did things for her digitally but she didn't like them to be on their phones and computers all the time. She days they need social skills. She was like any other grandmother really.'
Barbara, who is a widow from Southend-on-Sea was accompanied by her grown-up children Angela and Christopher, added: 'She didn't say exactly what her grandchildren did for her but she did say she gets them to sort her out on the computer.
'Well she didn't use the words 'sort her out; but you know what I mean. She actually said she gets them to help her out and to do things for her. 'I have to say she has fantastic communication skills being able to talk to anybody about anything at any time.'
How reassuring to know that we?re not the only ones struggling with all those gadgets and gizmos!
Picture
:
The Royal Family/Twitter