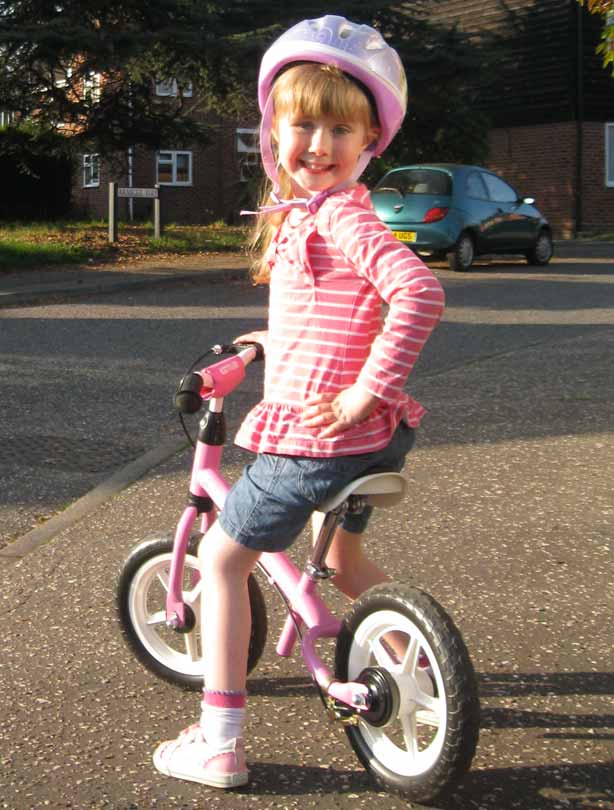 Tabitha on the Kettler Speedy
Tester:
Tabitha Rose, 4, from Essex
The bike:
Kettler Speedy with 12.5" resin/rubber wheels
Price:
£35.99
From:
kettler.co.uk
Who the bike suits:
This basic, value-for-money model is perfect if you're not sure your child will take to a
balance bike
Tabitha's mum Katie said:
'Tabitha loved the pretty pastel pink colour of the bike and it was simple to put together in 20 minutes. The seat was comfy and the wheels looked sturdy too. Tabitha is quite tall so is already on the highest setting on this bike.
'I was amazed at how quickly she went from being wobbly to balanced. Tabitha has hypermobility, which causes poor coordination and weak legs, so a balance bike is brilliant for her as it encourages her leg muscles to work together. She finds it hard to use the brake and steer, though, so her nice new shoes have taken a beating, but the balance bike does give us another tool to help her be active.'