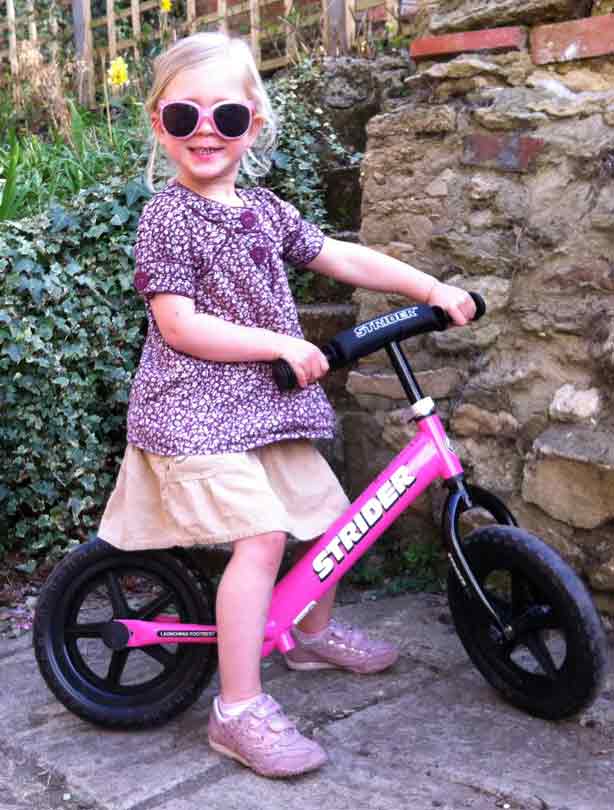 Florence on The Strider
Tester:
Florence, 3, from Dorchester
The bike:
The Strider ST3 pre-bike, steel body with moulded plastic wheels and optional brake
Price:
£84.99
From:
stridersports.co.uk
Who the bike suits:
It's suitable from 18 months and with no brakes to keep things simple, this is a good starter
balance bike
Florence's mum Alex said:
'Pink, comfy and sturdy, Florence loved this bike, which comes in several colours.
It took us 20 minutes to put together and has solid moulded tyres, padded handlebars to take the impact of any little slips, plus spoke protectors to prevent ankle bashing. It also has a foot rest for high speed moments!
'It took Florence a while to master the technique though, and as she's tall she may need a bigger bike quite soon.'
Where to next?
-
Which balance bike is best?
-
75 ways to entertain your toddler
-
30 ways to get kids moving more