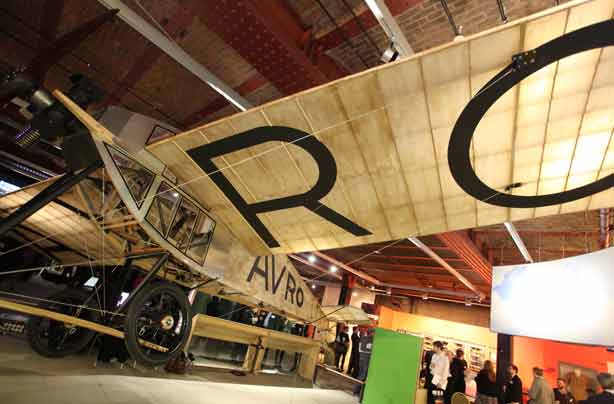 Museum of Science and Industry, Manchester
What's there:
Known as MOSI, this free interactive museum takes you on a journey through Manchester's past, through sights, sounds and even smells... Inside, you can experience what it was like to work in a cotton mill, noise and all, see the night sky in the Planetarium and even crawl through a Victorian sewer with smells, sounds and more... The newest gallery is Revolution Manchester which has one of the UK's best indoor media walls, while Experiment is packed with fun interactive science exhibits. Also popular is the 4D Theatre, complete with moving seats, water spray and even air blasts.
Open:
Daily 10am-5pm except 24th-26th December and 1st January.
Getting there:
Museum of Science & Industry is on Liverpool Road in Castlefield, a few minutes from Manchester city centre and a 5-minute walk from Deansgate station or the Deansgate-Castlefield (formerly GMEX) tram stop. If you're driving, nearest motorways are the M602 and the M60 and MOSI is signposted from the centre. Parking costs £7 before 9am, £5 after 9am and £3 after 3pm.
Find out more at MOSI