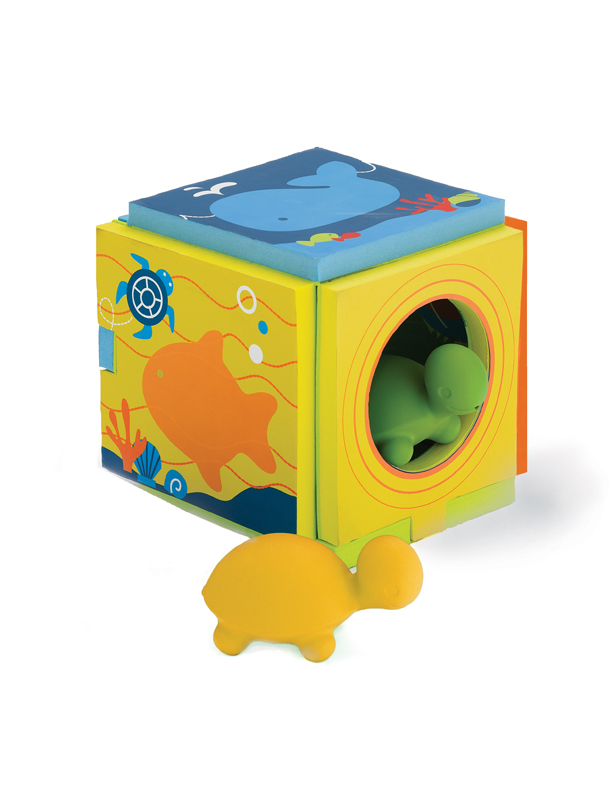 Turtle Island playset
This floating hangout for turtles is ideal for keeping even the most reluctant young bathers occupied during bathtime.
The soft foam box unfolds, creating a fun island path with holes for the turtles to dive through.
It comes with 3 little turtles making it perfect if you have multiple bathers.
Costs:
£17 from
bibsandstuff.co.uk
Age:
From 18 months