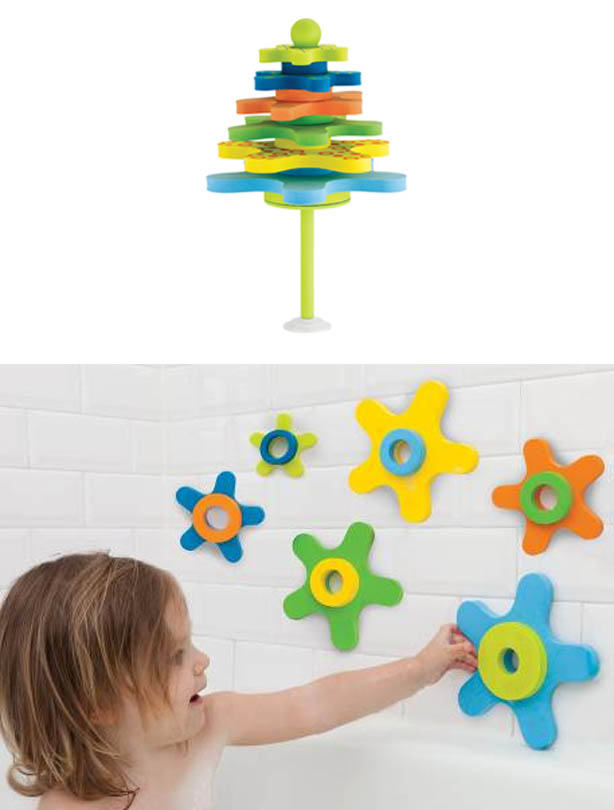 Starfish stay-put stacker
Teach your child stacking skills with this colourful bath stacker.
The stacking pole can be attached to the bathtub floor or it can float upright, so your child can have fun trying to stack the starfish as it floats. The shapes also cling to the bathroom tiles so the fun doesn't have to end!
Costs:
£15 at
bibsandstuff.co.uk
Age:
From 18 months