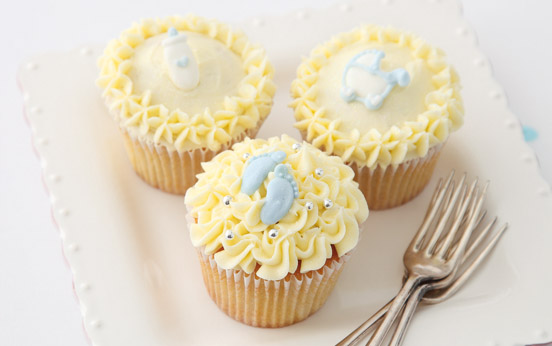 New baby homemade cupcakes
Make your own
new baby cupcakes
,
£1.80 per 12 cupcakes
using
Tesco
value ingredients. With lemon buttercream and blue or pink decorations, to celebrate the good news and give the new parents something to offer the hoards of people coming to meet the newborn.
The 'ohh' factor:
It's cheaper and more thoughtful to bake your own cupcakes than to order them from a bakery, plus you can add any decorations you like.