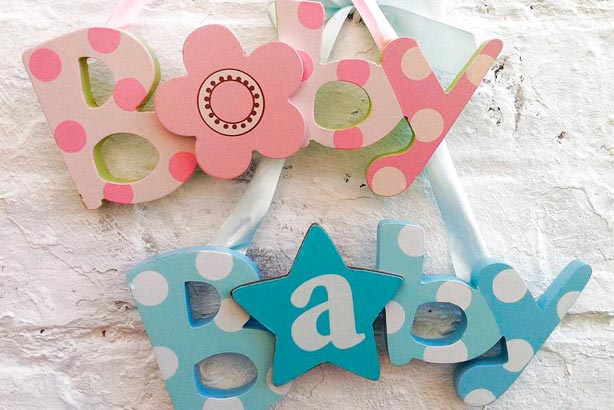 Baby's room sign
This decorative
baby's room sign, £4.99,
from
notonthehighstreet.com
is a gorgeous gift, especially for parents who are dragging their heels with naming the baby! With traditional colours for a boy or a girl, these baby signs are sure to complete any nursery.
The 'ooh' factor:
This comes with free gift wrapping so that's one less thing to worry about.