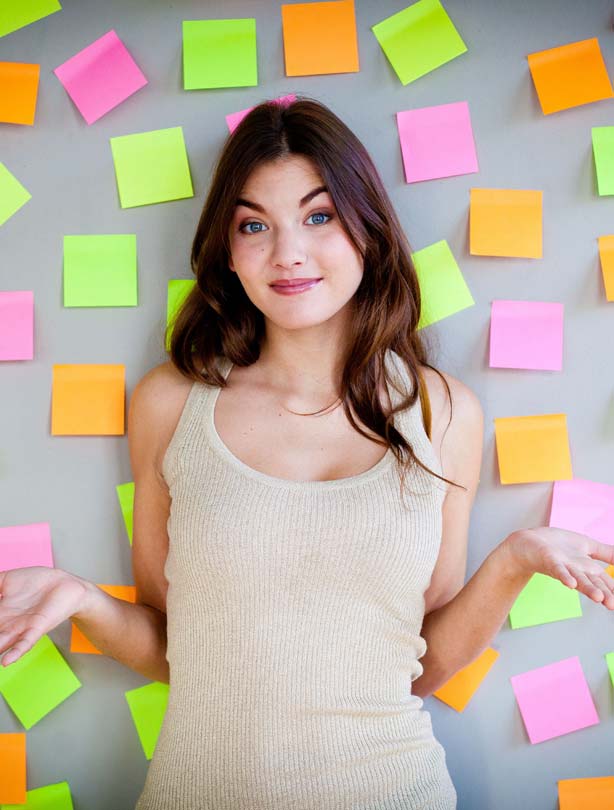 1. Post-it notes and mind maps
First things first, buy them a pack of Post-it notes.

Post-it notes dotted around the house with facts written on them are a great revision tool. They're great for 'visual learners' and can be stuck on just about anything from the fridge to the bathroom mirror.

Mind mapping is also useful to brainstorm information and help your teen remember the facts. Using bold colouring pens and big sheets of paper, mind mapping can help to break down complicated topics and pinpoint keywords. Start with a topic e.g. maths, draw branches from the word and add its key words e.g. percentages and key facts around it creating a web effect.