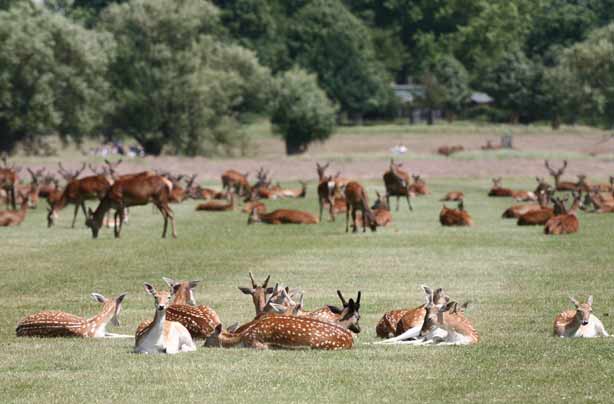 Wild red deer, Richmond Park London
Where:
Even this close to the capital, you can see wildlife in southwest London's vast Richmond Park. A designated Site of Special Scientific Interest and a National Nature Reserve, it was originally a deer-hunting park.
What's there:
With 300 red deer and 350 fallow deer, it is relatively easy to spot these wonderful creatures. They are wild animals so always keep your distance (especially if you have a dog!). If you're in the park during autumn, the deer breeding season means you may see the red stags and fallow bucks competing for females with plenty of roaring and antler-fighting. Baby deer are born in June, but they're much harder to spot as mothers hide them in the long grass.
Open:
The park opens from 7am in the summer and 7.30am in the winter, and closes at dusk. You can find exact closing times on the website.
More info:
Royal Parks - Richmond ParkWhere to next?

Best
UK shopping outletsFree museums in the UK
Budget theme parks in the UK