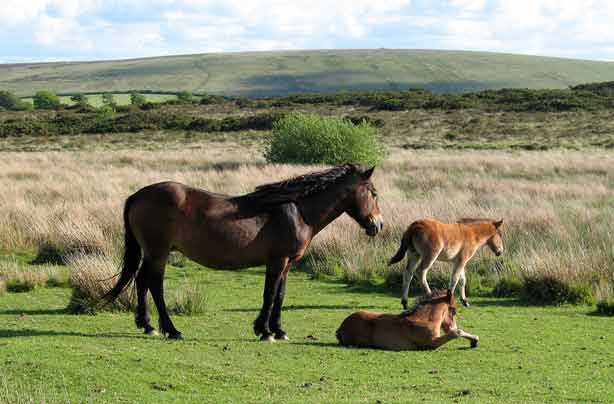 Wild ponies, Exmoor
Where:
Located in southwest England straddling west Somerset and north Devon, Exmoor is known for its moorland, famous national park and lovely coastline.
What's there:
Take a picnic to one of the well-placed sites such as Winsford Hill, Landacre Bridge and Porlock Hill, and you're almost guaranteed to see some wild ponies. You'll also get great views over the moors and coastline. Alternatively, you can visit the free
Exmoor Pony Centre
which offers a chance to get up close to the moor–bred ponies and find out more about them. There are extra charges if you want to ride.
Open:
The Exmoor Pony Centre is open daily from 10am to 5pm. Picnic sites are open at all times.
More info:
Visit Exmoor