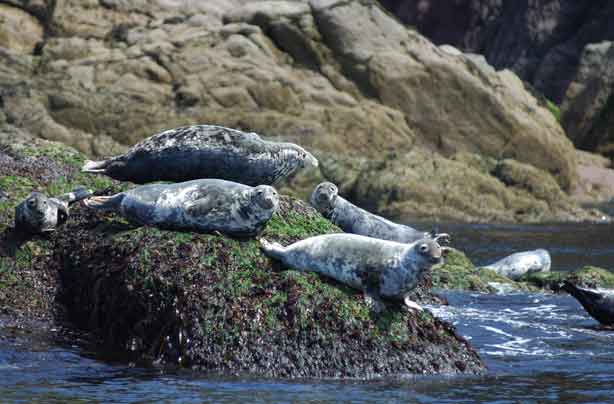 Sealife of Pembrokeshire, Wales
Where:
On the Welsh coast, Pembrokeshire is a wildlife haven. Its north coast is one of the best places to spot seals from the mainland, along with a variety of birdlife.
What's there:
Sea birds and grey seals, wild dolphins, porpoises and even whales are on the menu. In fact, about one third of the world's population of grey seals live on the Pembrokeshire coast and if you're there between September and November, you may even see them giving birth to pups on secluded beaches. For bottlenose dolphins and porpoises, Cardigan Bay is a good choice, especially the patch between St Davids Head and Poppit Sands from April to October. During the summer, you might even see hundreds or, if you're lucky, thousands, of common dolphins in the water.
More info:
Visit Pembrokeshire