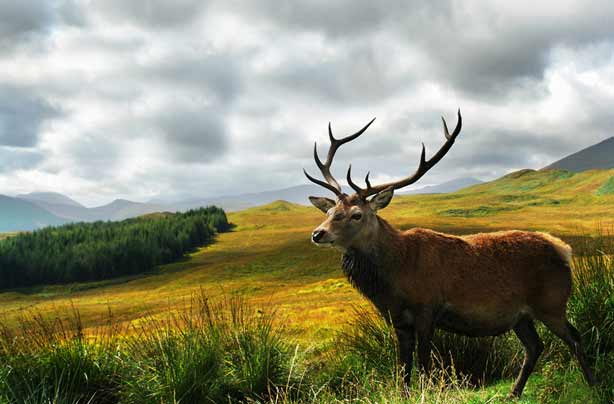 Martindale Deer Forest, Cumbria
Where:
The Lake District region in Cumbria is already well known for its pretty scenery, but the valleys on the eastern shores of Ullswater Lake are a prime wildlife spot, especially The Nab, with its 2 flanking valleys Rampsgill and Bannerdale.
What's there:
For over 300 years, herds of England's only pure-blood wild red deer have been roaming the Martindale Estate between Ullswater and Haweswater in the Lake District. These deer are the largest land mammals in the UK and despite their name, they start off a grey-brown colour before turning reddish-brown in the summer. The best times to see them are during the breeding season in September and October or from mid-May to July when the females give birth.
More info:
Visit Cumbria Tourism