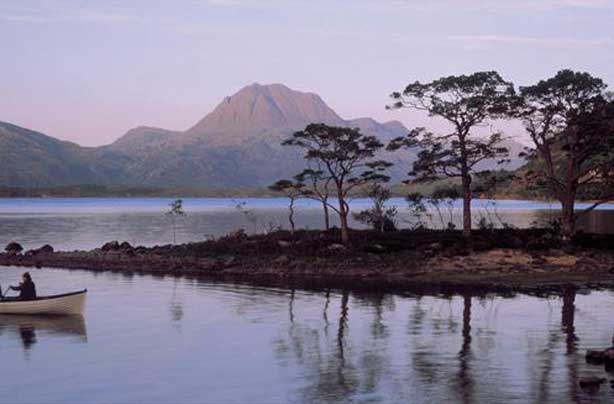 Red deer and stags, Scotland
Where:
Beinn Eighe is Britain's oldest National Nature Reserve and located in 48 square kilometres of loch and mountain landscape, at the southeast end of Loch Maree near the village of Kinlochewe. Inverness is the closest main town.
What's there:
In these Highland glens, the main attraction are the red deer calving in the summer and the red deer stags ready to breed in autumn – you can hear their roars across the hillside. In late summer, you can also see stags shed their velvet as the growth of new antlers is complete. Other wildlife highlights include golden eagles in the spring as they guard their eggs and the colourful dragonflies in the summer. The easy woodland walks are great for families.
Open:
You can explore Beinn Eighe any time, but the visitor centre just outside the village of Kinlochewe is open from Easter to October. The 3 trails which begin here are open all year and another path links the visitor centre to Kinlochewe.
More info:
Scotland's National Nature Reserves