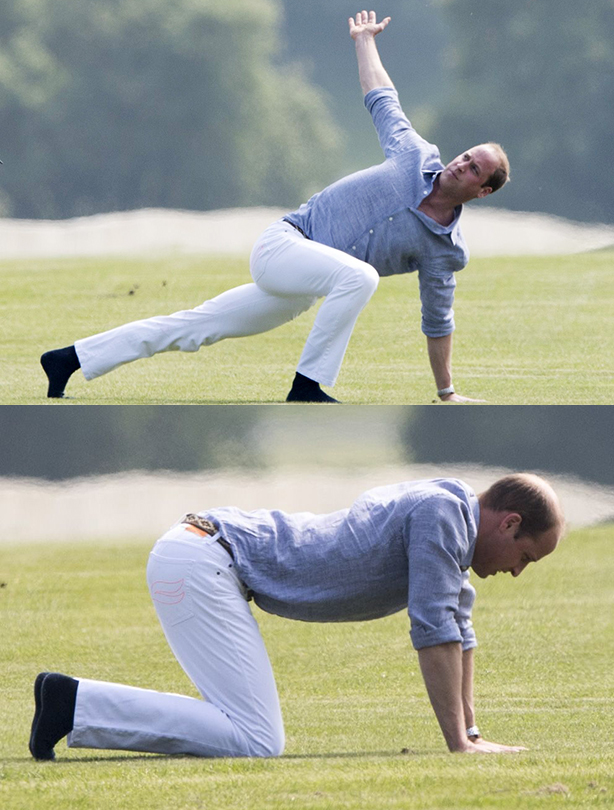 Prince William: May 2016
Here are yet more of Prince William's expertly formed yoga poses. The Duke of Cambridge could be seen practicing the classic cat-cow pose during his polo match warm up, as well as giving other stretches a go.
We're not sure whether the 31 year old has previous yoga experience but it could be very possible. You see, the
Duchess of Cambridge
took part in pre-natal yoga before George, and we like to think William joined her for some of her practice sessions!
The down-to-earth dad also did the exercises barefoot, showing off his dark socks!