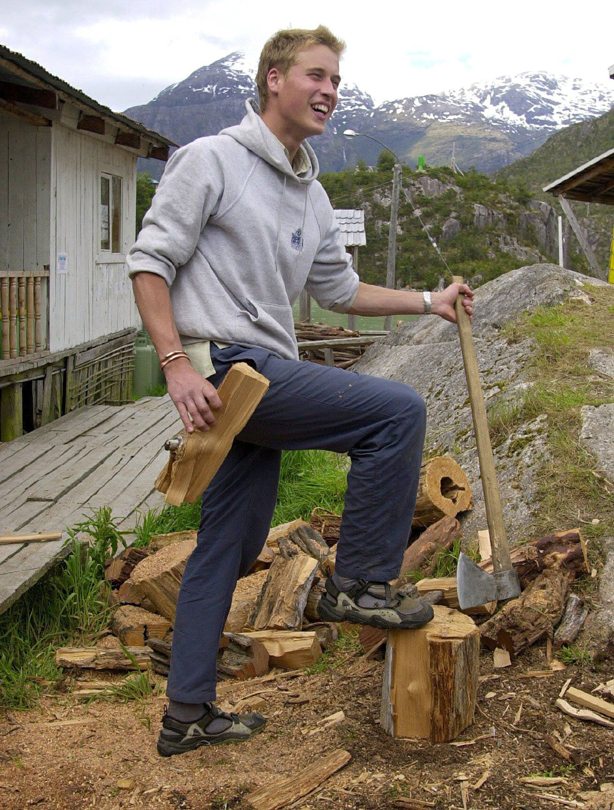 Prince William: 2000
He's a hard worker too! Wills headed to Chile in 2000 on a Raleigh International expedition for his gap year before university and even chopped his own wood outside his team's accommodation in the village of Tortel.

2000 was the year that Wills had his first proper girlfriend too when he dated Rose Farquhar, who was the daughter of the master of the Beaufort Hunt.