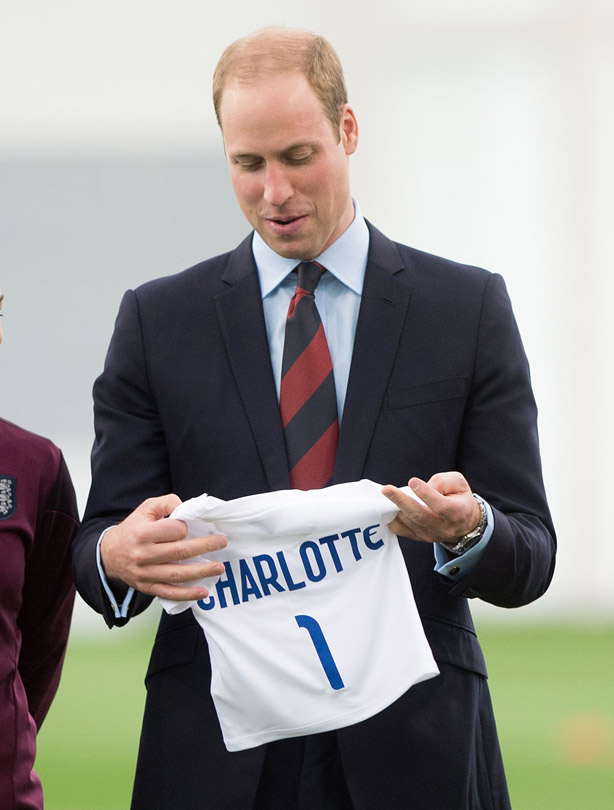 Prince William: 2015
During an interview with Match of the Day presenter Gary Lineker, Prince William revealed that Prince George and Princess Charlotte will grow up to be Aston Villa fans, if he gets his way.

The duke is a life-long Villa fan, unlike his grandma, the Queen, and brother, Prince Harry, who are supporters of rival team, Arsenal!

The comments came just a week after the Prince was presented with this tiny England football shirt for Charlotte, by the England Women's football team.