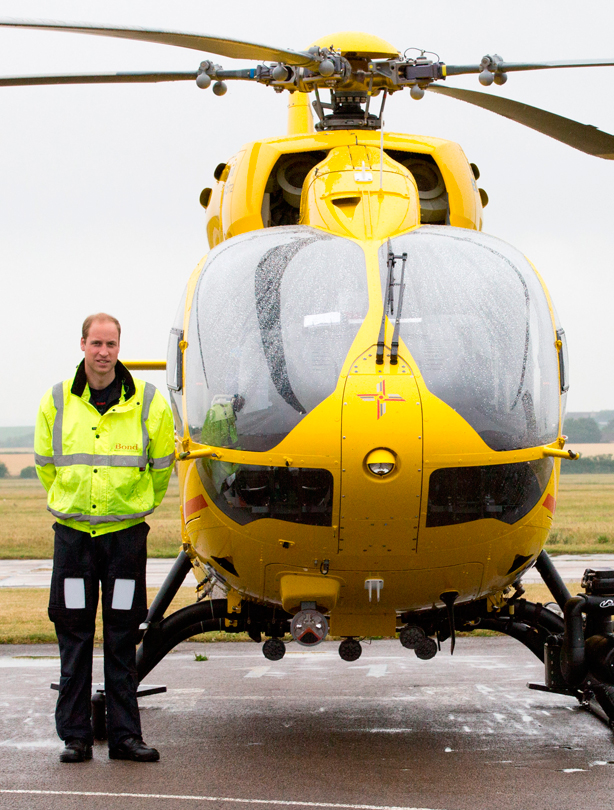 Prince William: July 2015
Prince William has gone back to work after the birth of his daughter - and it's his first role as a fully-trained air ambulance pilot, having recently completing his year-long training.

However, despite the pressures of first-day jitters, Wills still had his children on his mind. In an interview with Today.com, he said that Princess Charlotte is a 'little joy from heaven' - although he did admit that having two small ones around is tougher than one!

'It is more responsibility, looking after two little ones, especially when George is around. He's a little monkey!' the prince laughed.

We always knew that cheeky smile on George's face was a mischievous one - poor Kate must have her hands full now that her husband is back at his day job!