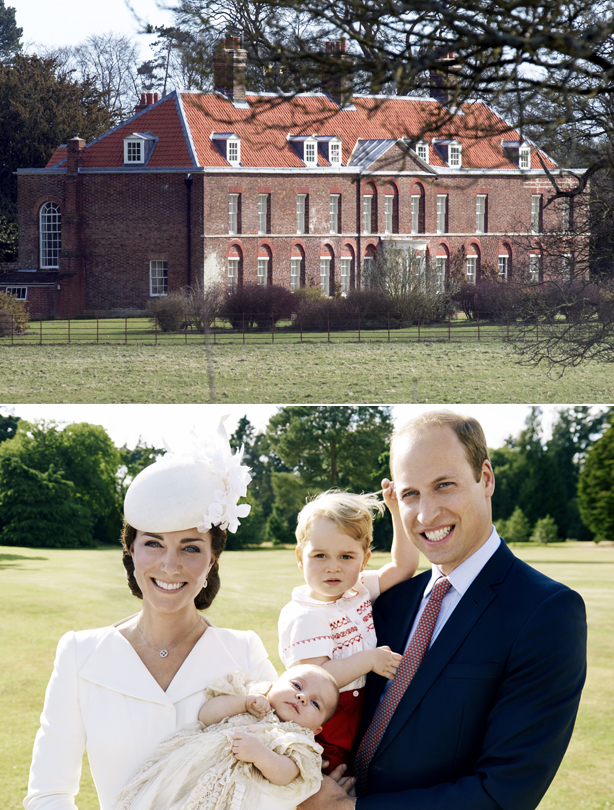 The Duke and Duchess of Cambridge: October 2015
Well this news doesn't give us much hope for humanity...
As of 8 October 2015, the Duke and Duchess of Cambridge have been granted permission to enforce a no-fly zone over their Norfolk home, Anmer Hall - to prevent photographers from taking pictures while flying over their house.
All aircraft (including drones) are banned from flying within 1.5 miles of the couple's country home on the Queen's Sandringham estate.
Restrictions are also to be imposed on Sandringham House - where the Queen and rest of the royal family usually reside at Christmas - between 1 December and 1 March each year.
Regulations issued by the Civil Aviation Authority state that no aircraft is to fly below 2,000ft (610m) of the restricted airspace 'in view of the need for security for the royal family'.
The regulations follow on from recent news that photographers were resorting to increasingly furtive techniques to get
pictures of Prince George
, namely hiding in car boots and using other children to lure him closer to their cameras.
Can you imagine having to enforce such strict rules just to enjoy the privacy of your own home? We hope the new regulations mean Kate and Wills can relax a little more and enjoy time with their little family.