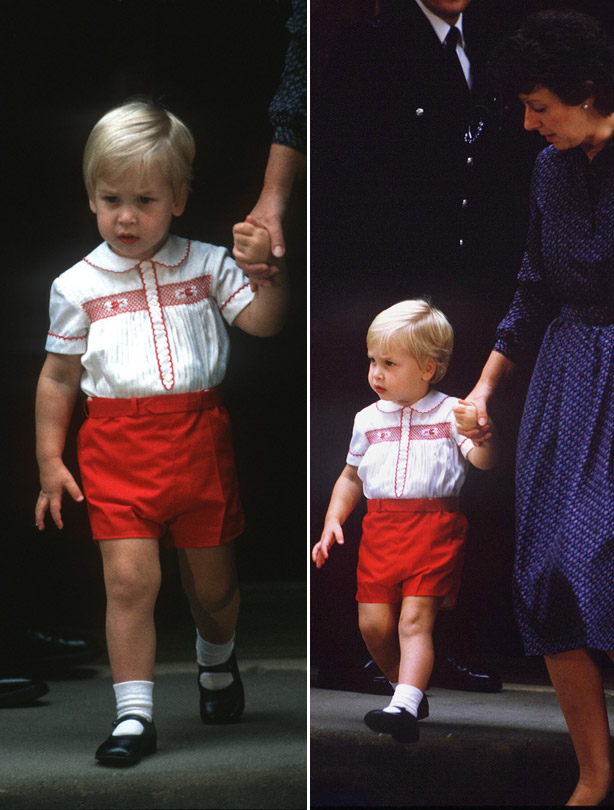 Prince William: 1984
It's quite rare that we commoners get a personal glimpse into the life of our royal family, so when we came across this sweet little story we just had to share it with you.

These photos are from the day two-year-old William got to visit his mum Diana and newborn baby brother, Prince Henry of Wales, in the Lindo Wing at St Mary's Hospital - now also Kate Middleton's maternity ward of choice.

Apparently, after bringing the new baby home, Prince Charles was having a little chat with his groundskeeper about life with the new baby. He said that William had taken to brotherhood like a 'duck to water.'

'It's worth a guinea a minute watching [William] enjoy himself,' he said. 'He's been climbing in and out of Harry's cot.'

And maternal grandfather, Earl Spencer also commented at the time, 'It will be lovely for William to have a companion and a playmate, and someone to fight with. I'm sure Harry will be a very good chap.'

The brothers have remained close to this day, with Harry appearing as best man at William's wedding in 2011.