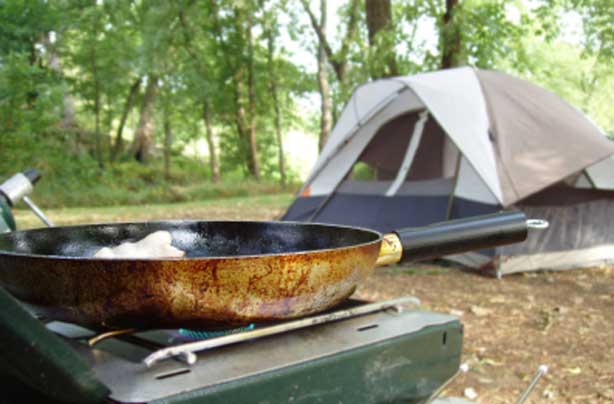 What cooking equipment do I need?
A big plus when camping is eating al fresco. And you really don't need lots of gadgets - start with these:
- A cooking stove with a grill plus fuel, or use the campfire grill.
- One pot
- One frying pan
- A few basic utensils and crockery
- Tin foil
- Paper towels
- Rubbish bags
- Can opener
- Corkscrew
- A large bottle (to fill up with water).
- Sponge, washing-up liquid and some wipes
- A thermos is handy to keep tea and coffee warm but it's not essential.
- Camping chairs and a fold-out table for your meals
- Other useful extras include: matches/lighter, fire starter sticks, firewood (some campsites sell this), head torches and a multipurpose knife.