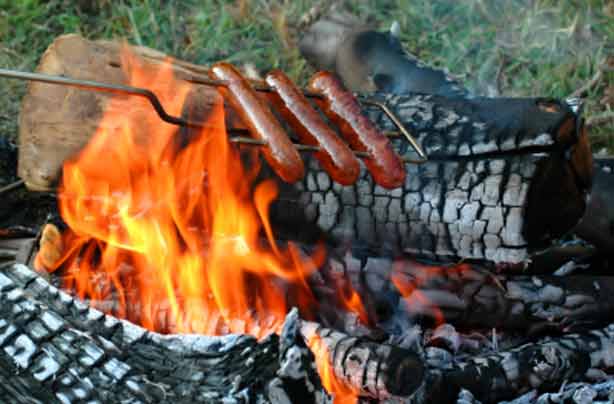 Grub's up - what food to take
The great thing about camping is that easy, cheap and quick food becomes extra-tasty, simply because it's cooked over a campfire or eaten outdoors!
We're talking jacket potatoes cooked in foil with baked beans, hot dogs with onions, one-pot stews and marshmallows for dessert. Fry-ups are perfect for the mornings so bring eggs, bacon and bread, and if you're organised, you can make muffins and other snacks in advance. Check out our delicious
camping recipes
which offers lots of inspiring ideas.