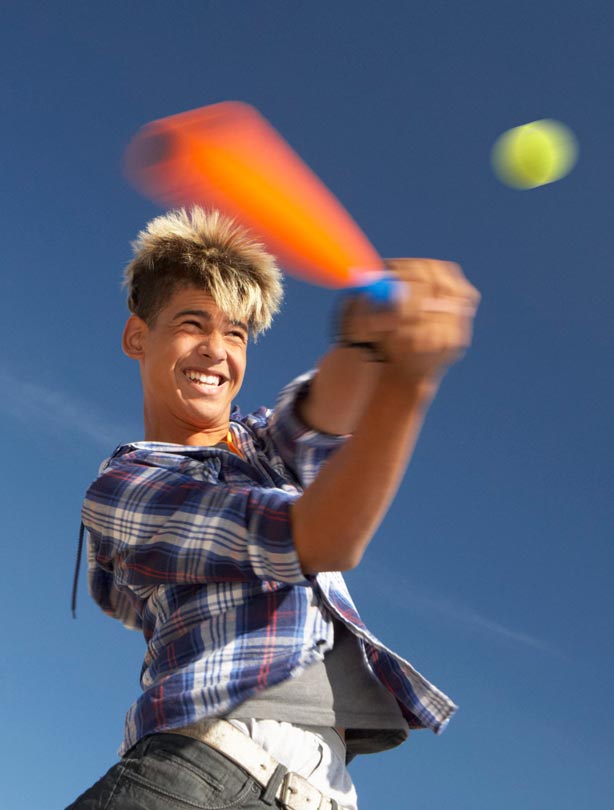 Single wicket cricket
Create a fun game of cricket in your garden with just 3 players. If you don't have cricket equipment, use a rounders bat and an old bucket for the wicket, or you can buy a set for £9.99 from
Toys R Us
.

How to play single wicket cricket:
Choose a batsman, bowler and ask the rest of the players to be fielders. Each child gets a chance to bat once and score as many runs as they can in 10 bowls. Set up the wicket and a marker about 2-4 meters opposite. The batsman must stand in front of the wicket ready with their bat and the bowler must take his place behind the marker and throw the ball with the intention of hitting the wicket.
If the batsman hits the ball, they can run to the opposite marker and back (scoring them 1 run), before the fielders and bowler get the ball back to the marker. If the bowler hits the wicket or the ball is caught by a fielder, the batsman is out and the next player can take their turn to bat.