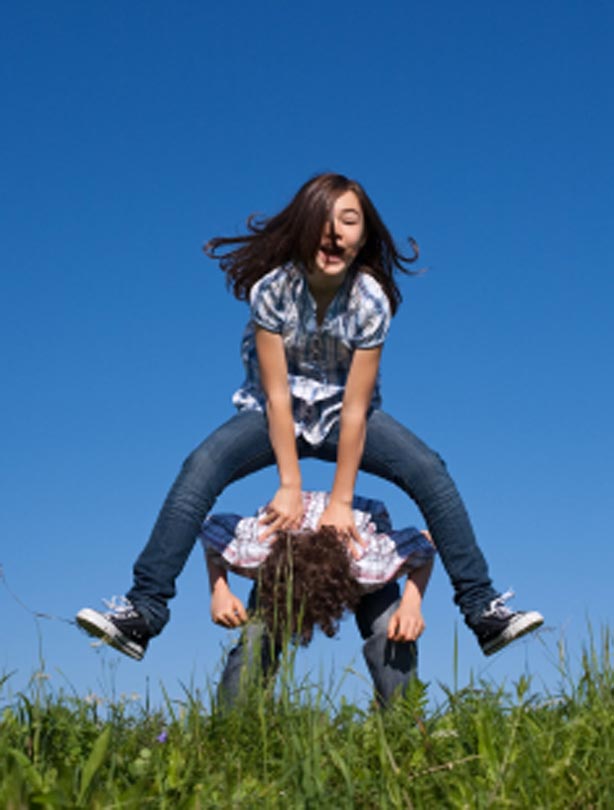 Leapfrog
This jumping game, where the kids have to leap like frogs over each other, is great because you don't need much room or any equipment to play.


How to play leapfrog:
You need 2 or more players. Choose someone to be the lily pad and ask them to crouch on their hands and knees, and keep their head tucked in.
The other kids must take it in turns to run up to the lily pad player, place their hands on their back and use their upper body strength to lever themselves up and over with their legs spread wide. If each child makes the jump, the lily pad player can stand a little taller. If a child doesn't make the jump, they're out and the 1st child out must become the lily pad in the next round.
Where to next?
-
30 fun ways to get the kids moving
-
50 cheap garden toys
-
Retro outdoor games