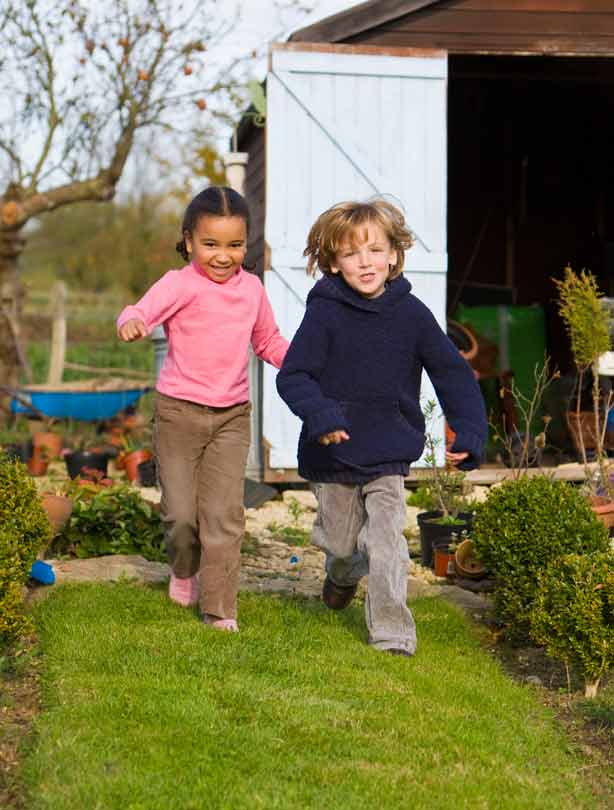 Garden races
Hold your own Games by encouraging your kids to race from one end of the garden to the other in a series of imaginative ways.

How to play: You can have as many competitors as you like. In the 1st race get them to walk to one end of the garden and hop back. In the 2nd race ask them to skip to one end of the garden and jump back. In the 3rd race make them run to the end of the garden, do 10 star jumps then jump back to the finish line like a frog.

You can also add in things for them to jump over (like buckets or potted plants) and make up your own variations of the races above.

How to play with 1 child: Ask your child to take part in the races above and time them using a clock with a second hand or a stopwatch. Keep a record of how fast they complete each race and see if they can beat their times tomorrow.