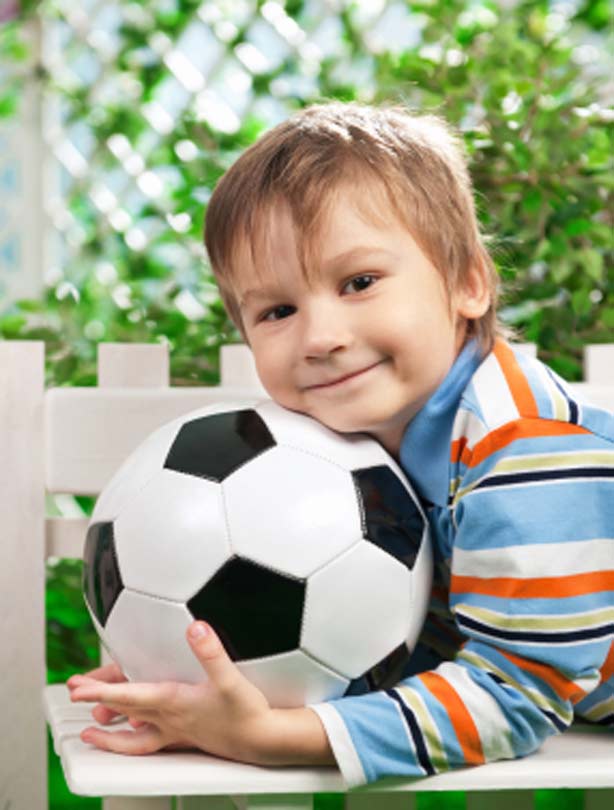 Garden football
Instead of letting them sit in and watch the game on the telly, encourage them to get outdoors and play their own game of footie.
How to play garden football:
Split the kids into 2 teams of 2-8 and use some old flower pots or T-shirts to mark out the
goals
at each end of your garden. Pick 2 goalkeepers to stand in goal and let the teams battle it out to score goals against each other.
How to play wall footie in smaller gardens:
This footie game is perfect for smaller gardens and only requires 2 players. Ask the players to face a tall wall and get the 1st player to kick the football against it.
When the ball bounces off the wall and back onto the ground, it's the 2nd player's turn to kick it back to player 1 in the same way, until either of them misses. If a player misses the ball, the other player gets a point.