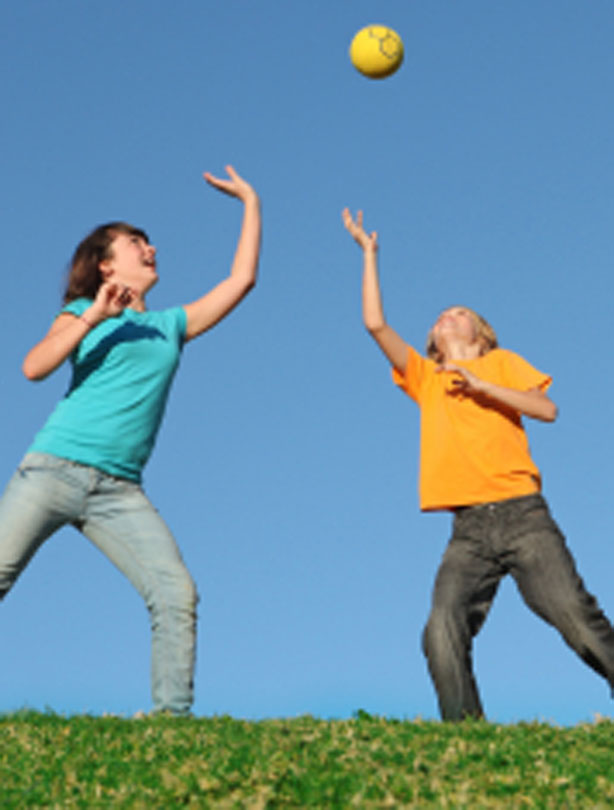 Garden volleyball
You don't need much equipment or space to play a lively game of volleyball. As long as you've got a
soft ball
, all your kids need to do is keep it up in the air for as long as they can, using their hands and arms.
How to play volleyball:
2-6 kids can play a game of garden volleyball at a time. Set up a halfway mark in the garden and ask the kids to stand on either side with their hands at the ready.
The kids must use their hands and arms to hit the ball back and forth to each other. If they allow the ball to drop, the other team score a point.