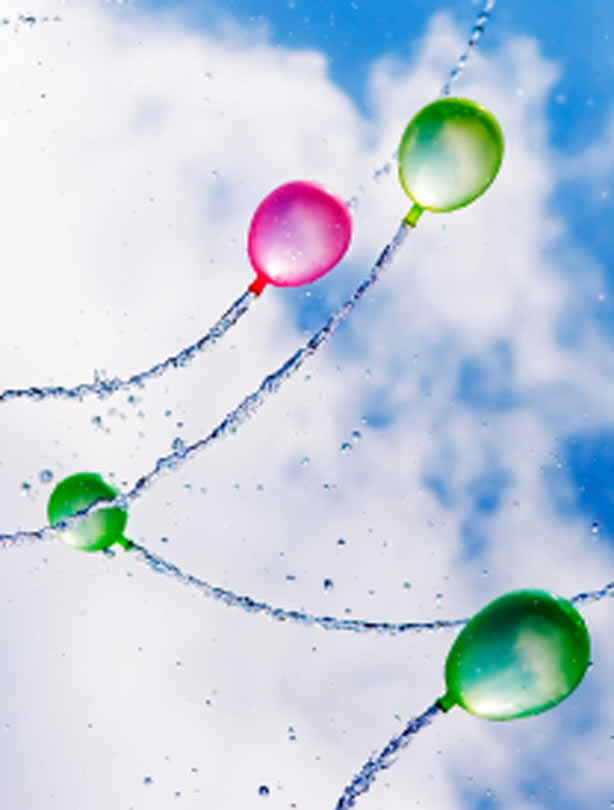 Water balloon shot putt
Kids love throwing water balloons and this game to find out who can throw the furthest, means that they won't end up launching them at each other. If you don't have much space in your garden, you can swap the water balloons for sponges, which don't travel as far.

How to play water balloon shot put: Ask each child to choose a different colour from the selection of water balloons and fill 3 balloons up with water for each child playing. Ask the kids to take it in turn to throw a water balloon as far as they can, across the lawn.

You can see where the coloured balloons land when they break on the ground, just look out for the burst balloon, and award the child with the longest throw, a treat.