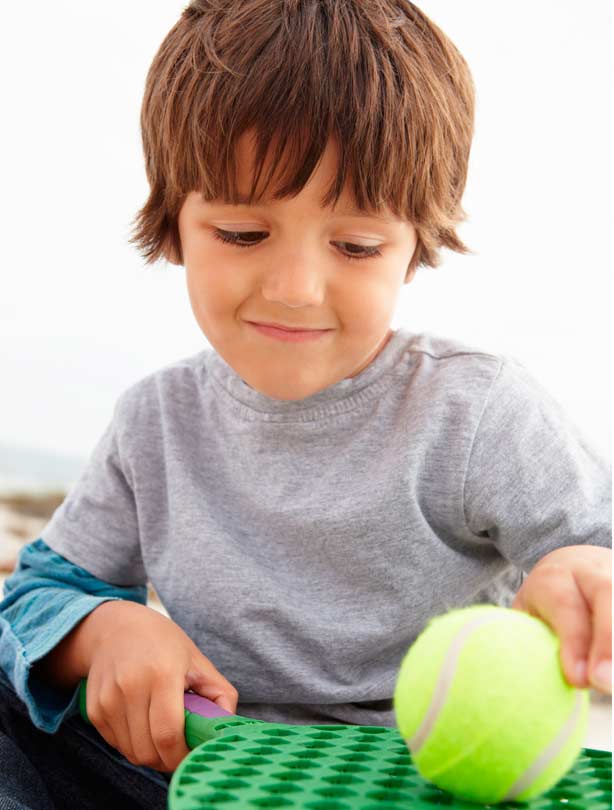 Garden tennis
Create Wimbledon in your back garden with this fun game of tennis. You'll need a tennis ball and rackets, but your child can play our game of wall tennis if you don't own a racket.

How to play: Split 2-4 kids into 2 teams, then set up a halfway mark in the garden and ask the kids to stand on either side with their tennis rackets at the ready. Start each team off with 10 points and toss a coin to find out who gets to serve 1st. Encourage the children to keep a rally going - they're allowed 1 bounce before they have to hit the ball back. The team that misses the ball loses a point.

How to play 1-man tennis without a racket? Choose a wall that your child is allowed to throw a tennis ball against. Ask them to throw the ball against the wall then catch it. They're allowed to let the ball bounce once if they like. Then the next time they must throw the ball at a higher point on the wall, and get higher with each turn.