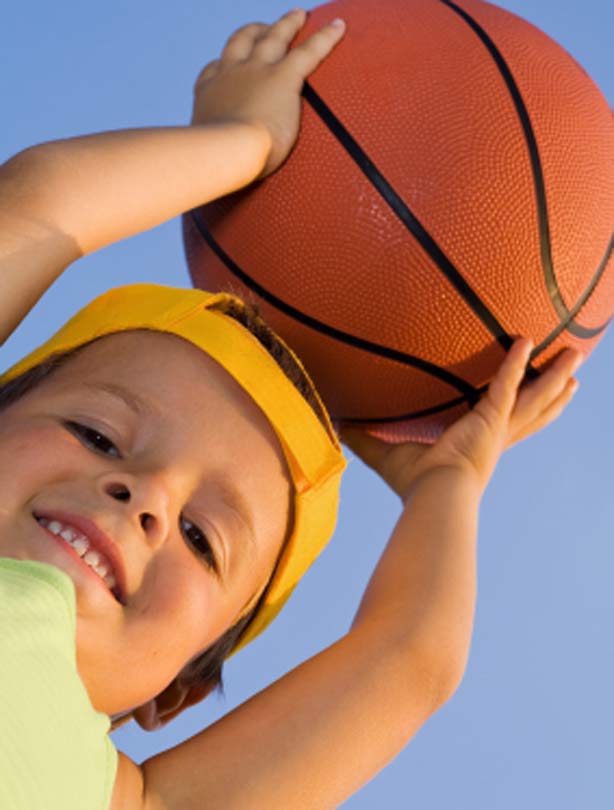 Garden basketball
A game of basketball is best played on the patio or drive.

How to play garden basketball: The more players, the merrier, but this game can be played by just 1 person.

Set up 1 hoop for your child/children to dunk the ball into and if you haven't got a hoop, use an old bucket.

Split the kids into 2 teams of 2-8, ask them to form a circle, then throw the ball in the air for one of them to catch and start the game off. A player who has possession of the ball must bounce it towards the hoop, avoid the other team's players and throw it in to score their team a point.