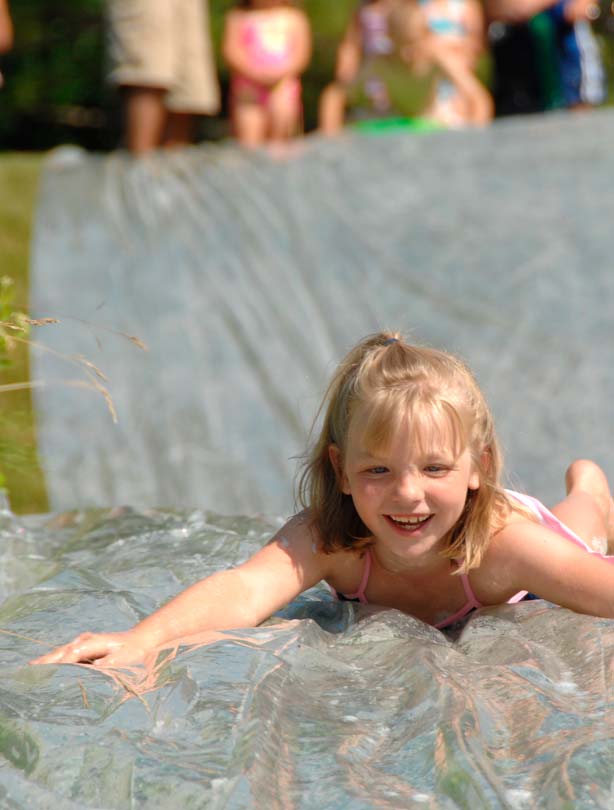 Water slide
All you need is good weather, a roll of extra-large plastic bin liners and soapy water to turn the garden into your very own water park and help the kids cool down.

How to play water slide: Unravel the roll of bin liners on the grass to create a long slide. Then throw a bucket of soapy water over it.

The kids must take it in turns to run, jump and slide along the slippery liners. See who can slip right to the end of the slide.

Top safety tip: The kids could slip quite far so place a towel at the end of the slide, to slow them down and stop them from crashing.