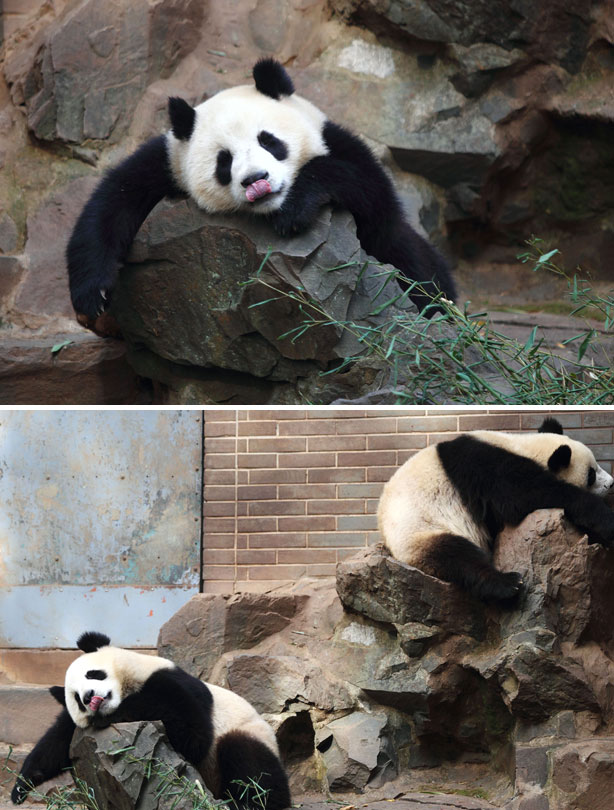 Sleepy panda picture
What's the story? These adorable panda twins were having a serious kick back as they were seen relaxing at Hangzhou Zoo in China. The pair look as though they've had the toughest of days - although in reality the most they did was get up for a little tumble and play! The twins are called Chengda and Chengxiao and we think they're adorable!

Cute factor: 9 - they're making us feel tired just looking at them!