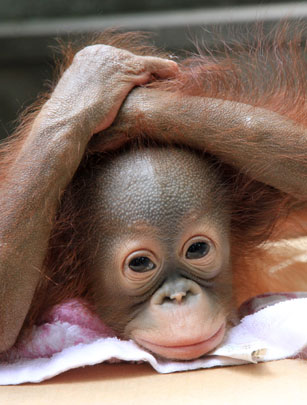 Adorable orangutan who needs a name!
What's the story? This adorable orangutan is 100 days old and doesn't have a name yet! A zoo in southwest China has launched a competition to find her a name that suits - her parents are called Bo Yi and Kou Lai La. What would you call her? Write your suggestions in the comment box below...
Cute factor: So cute we'd like to take her home!