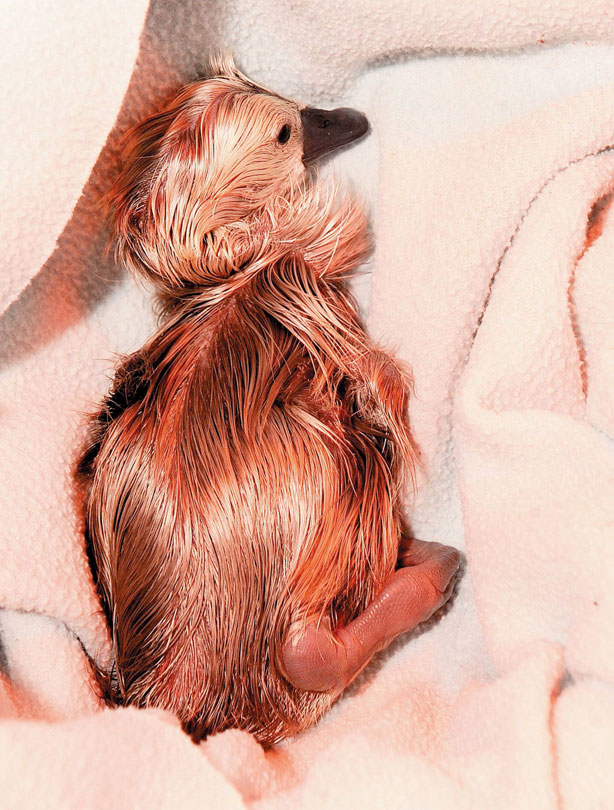 Baby swan pic
What's the story? This little cygnet has a brave mum! The mum swan was unfortunately shot with an airgun by thugs, but she refused to leave her nest until her little babies were born! And, who knew cygnets were so adorable?! Luckily both the mum and dad swan are hopefully going to make full recoveries.

All swans in the UK are property of the Queen and hurting one, or stealing their eggs can land you with a £5000 fine or 6 months in prison.

Cute factor: 9 - adorable!