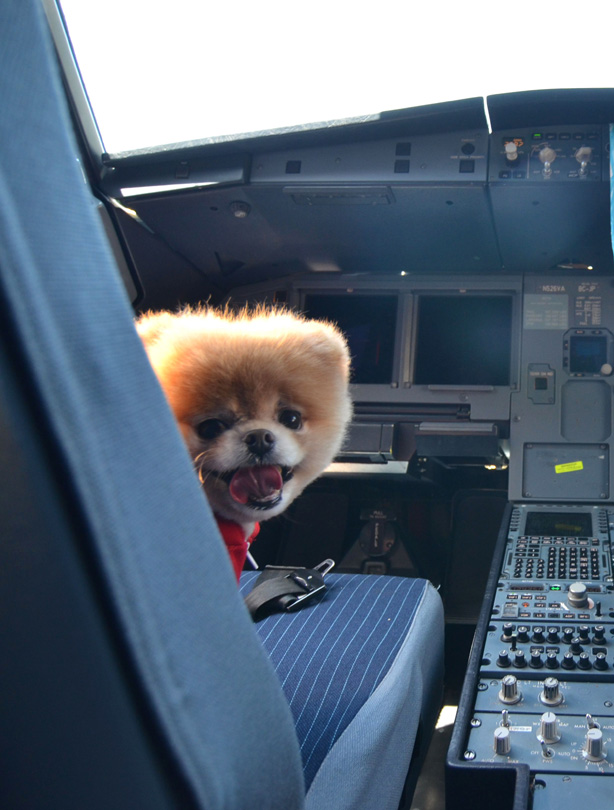 Cutest dog in the world
What's the story? Boo the Pomeranian was recently named the cutest dog in the world and became an ambassador for Virgin America. He was spotted looking comfortable in a cockpit and has five million Facebook fans. Wow!
Cute factor: We want to put him in our pockets!