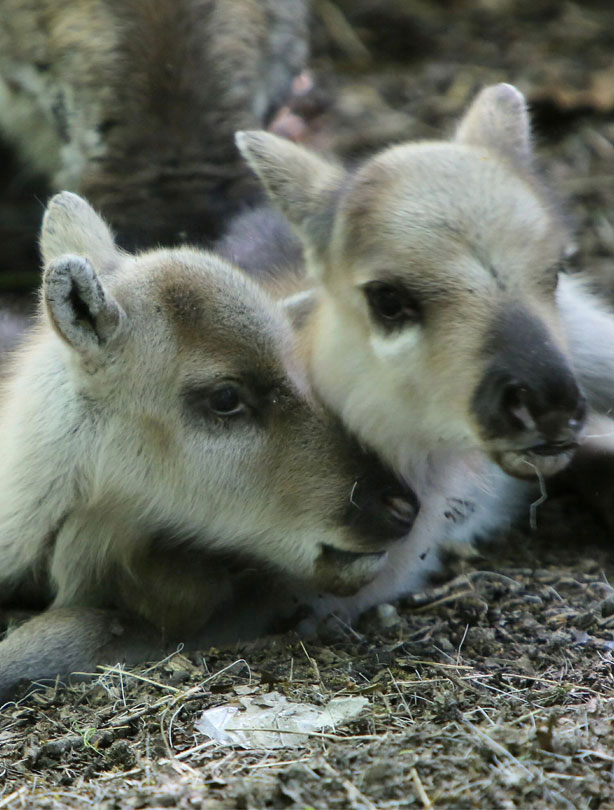 Aww look at these cuties...
What's the story? How adorable are these baby reindeer twins?! They were born at Ouwehands Zoo in the Netherlands - and, there was a big celebration as they are the first reindeer babies to be born there since the zoo opened in 1932!
Cute factor: 9 - so sweet!