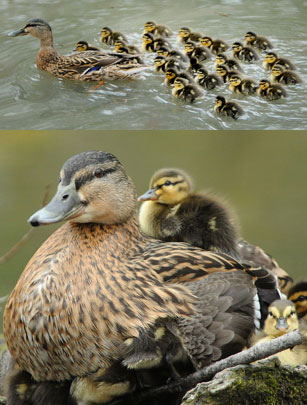 A record breaking duck!
What's the story? This mallard has surely broken all sorts of records - just look at all her little ducklings! After laying eggs in the freezing cold month of March, the mummy duck managed to see all her 24 (yes 24!) ducklings hatch. What a gorgeous little brood - although, we can't say we envy her having to keep an eye on all these little ducklings.
Cute factor: 24 fluffy little ducklings, they're nothing short of adorable!