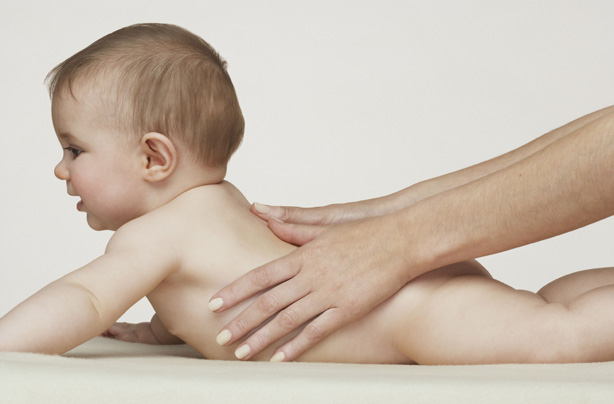 How to massage your baby
Everyone loves a massage, even babies! We've teamed up with our baby expert friends at Tiddley Pom, to bring you this lovely full-body baby massage routine for you and your little one.

Wait until your baby has had their 6-week check-up before starting the massage. Your baby will love being massaged because it stimulates their senses and you'll love it because it helps your baby relax, boosts their development, circulation and digestion - it might even help to get rid of wind. Most of all baby massage brings you both closer and helps you communicate with each other through touch and eye contact.

Click through this step-by-step guide on how to massage your baby safely and experience the benefits of baby massage.