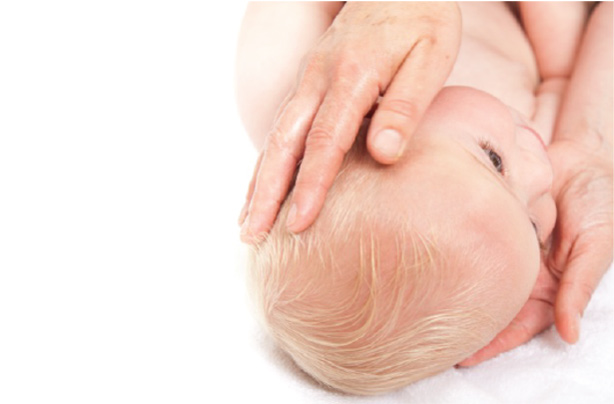 Introduce your baby to touch
1. Begin by checking that your baby is receptive to being massaged. Start by creating small gentle circles on the top of your baby's head.

2. Ensure you make good eye contact and smiles with your baby to let them know there is nothing to fear. This also allows your baby to communicate with you and let you know they are ready for the massage to begin.

3. If your baby is feeling receptive to massage they will be relaxed and make good eye contact and smile with you. If your baby appears restless or agitated, this is not the right time to start the massage.