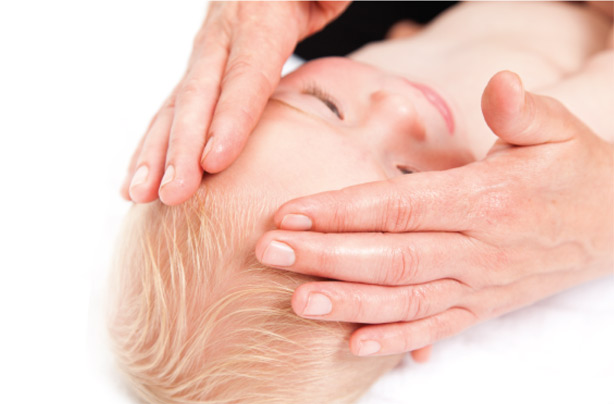 How to massage your baby's head and face
Spend 2 minutes on this part of the massage.

1. Using the first two fingers of both hands, draw small circles on the forehead moving into the hairline. Always use minimal pressure on the fragile head of a baby.

2. Create a stroking motion from the bridge of the nose, downward across the cheekbones. Apply the same technique from the bridge moving outward across the eyebrows.

3. Use your fingers to move down the jawbone, applying gentle pressure from the front of the ear until your fingers meet in the middle of your baby's chin.