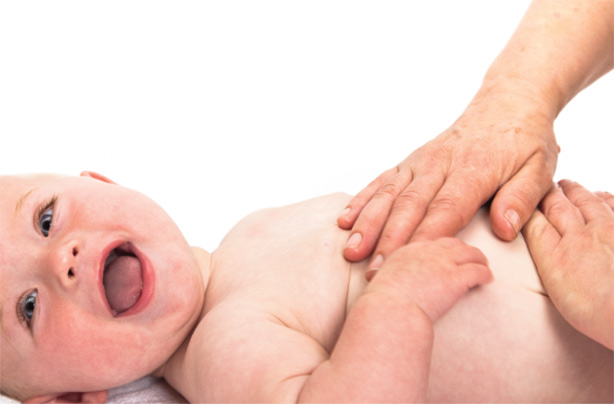 How to massage your baby's chest and tummy
Spend 2 - 3 minutes on this part of the massage.

1. Apply some massage oil to your hands, warming it gently.

2. Place your hands across your baby's stomach. Very lightly, start to move your hands in circles, start to apply a little more pressure after a short time, use just a fraction more than the weight of your hand.