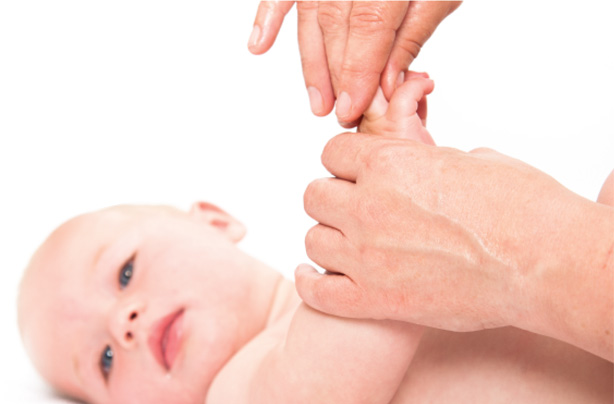 How to massage your baby's arms and hands
Spend 2 - 3 minutes doing this part of the massage.

1. Holding your baby's wrist with one hand, place the other in a 'C' shape cup at the shoulder, move down the arm maintaining a gentle grip.

2. When you reach the wrist alternate your hands so your movements flow. Apply gentle pressure to your baby's palm with you thumb creating 'half-moons'.

3. Massage your baby's fingers individually, rotating your thumb and index finger.