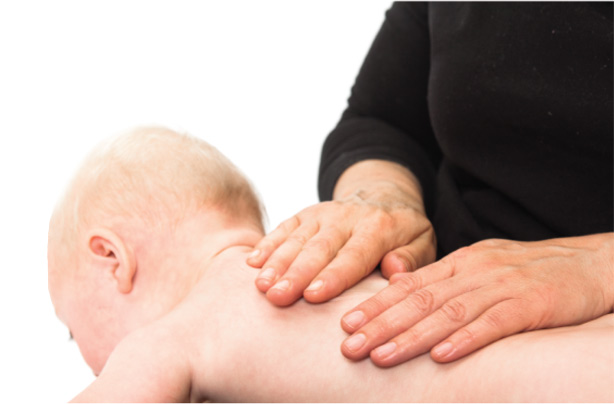 How to massage your baby's back
This part of the massage should last just 1 - 2 minutes.

1. Slowly and gently turn your baby onto their stomach, make sure their airway is free then apply a little more oil to your hands.

2. Place your hands across their back, making sure not to apply any pressure to your baby's spine. Begin circles with moderate pressure, alternating between your palms and fingertips.

3. Gradually work your way down from upper to lower back keeping a consistent pressure and speed.