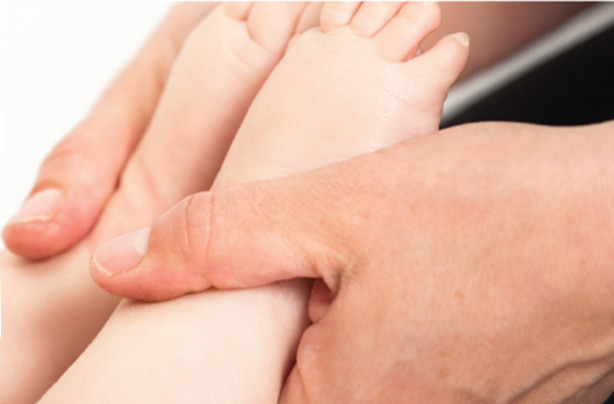 How to massage your baby's legs
Spend 2 - 3 minutes on your baby's legs.

1. Applying plenty of oil, start by placing your hands at the top of your baby's left hip. Work down the leg gently rolling the leg back and forth in your palms.

2. Gently stretch out the leg as you approach the ankle.

3. Repeat 2 - 3 times with each leg, once complete place a hand on each hip and stroke down both legs together until you reach the ankle.