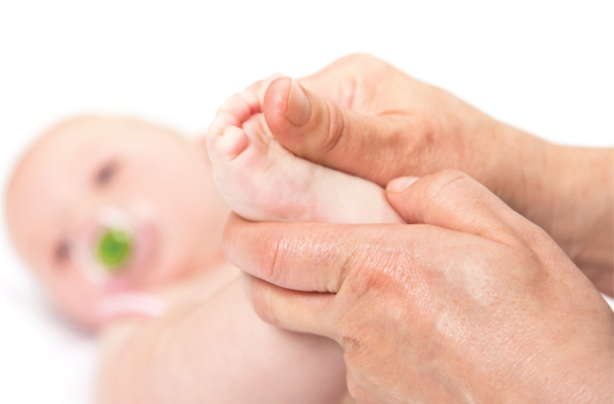 How to massage your baby's feet and toes
1. Stroke over the top and bottom of the foot, to let your baby adjust to your touch.
2. Use your thumb to push gently into the base of the foot moving your thumb up from heel to toe, rolling your right thumb to right side of the foot and your left thumb to the left.
3. Placing your thumb on the ball of the foot take your other hand and gently wiggle your baby's toes from base to tip. Do this for 2 minutes and this ends your baby's massage.
We hope you both enjoyed the massage.
This baby massage routine is supplied by Tiddley Pom. Visit
tiddley-pom.com
for massage essentials including organic oils, lotions and music.
Where to next?
-
Help your baby sleep soundly
-
Advice for new mums
-
Top 10 playmats