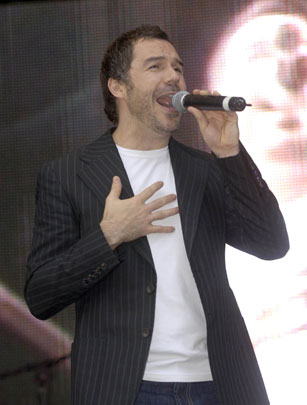 Steve Brookstein
What year? Won the 1st series, 2004.
Best moment? His first single, a cover of Against All Odds, entered the UK Single Chart at number 2 and shot up to number 1 for a week.
Where are they now? After the disappointing performance of debut album Heart and Soul, Steve was dropped by his record label only 8 months after the show. Steve went to on try and release music independently but to little success. Now the biggest critic of The X Factor, Steve's working alongside his wife, Eileen Hunter to produce a jazz album.