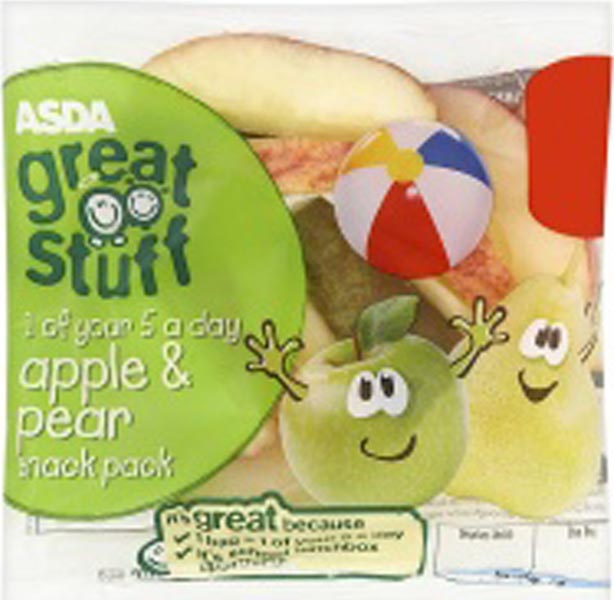 Sweet lunchbox filler: Asda apple and pear snack pack
Apples and pears contain calcium and iron, plus the natural sugars in them are a great alternative to chocolate or sweets, providing your child with slow-releasing energy.
Calcium is an important mineral in your child's diet as it strengthens their bones and teeth. And iron plays an essential role too, carrying oxygen all around their body and to their brain - they couldn't function without it.
Price:
50p per bag or £1.50 for 4 from
Asda
.