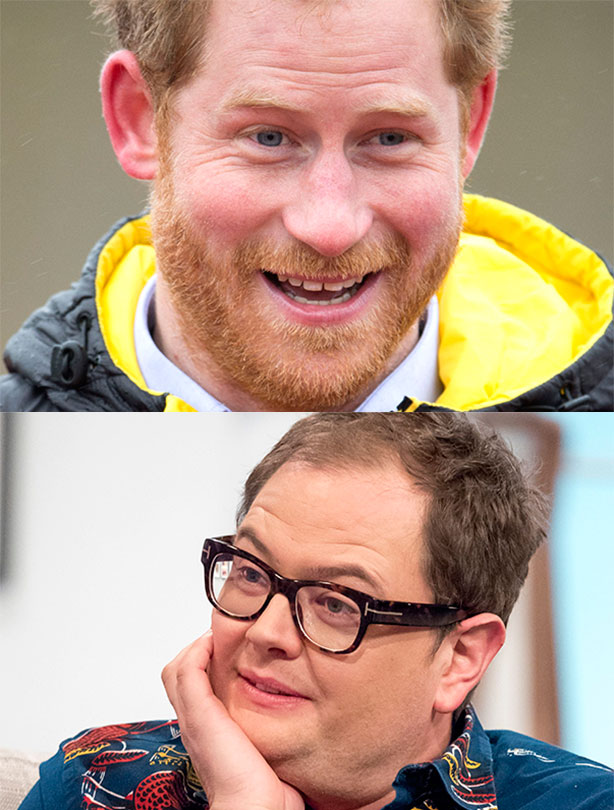 He goes to nightclubs with Alan Carr
We knew Prince Harry was a big fan of a party, but we never guessed who his drinking buddy might be!

Channel 4 chat show host Alan Carr revealed on the Lorraine show that he and the country's most eligable bachelor had spent a night 'rolling around on the floor' of a London nightclub together.

Alan told the audience; 'I met him once in a nightclub. He came over to me and said in a posh voice; "Where's your glasses?"'

The 'chatty man' even referred to the 31 year old as a 'fox'; 'I just saw this ginger thing, like a fox, run across my shoe. We started dancing together and got carried away. I pulled his tie. We were on the floor, rolling.'

While they might have had a great night out together, Alan wasn't too impressed with the royal security; 'His security is rubbish though. I wasn't even tasered.'

Can we get an invite next time guys?