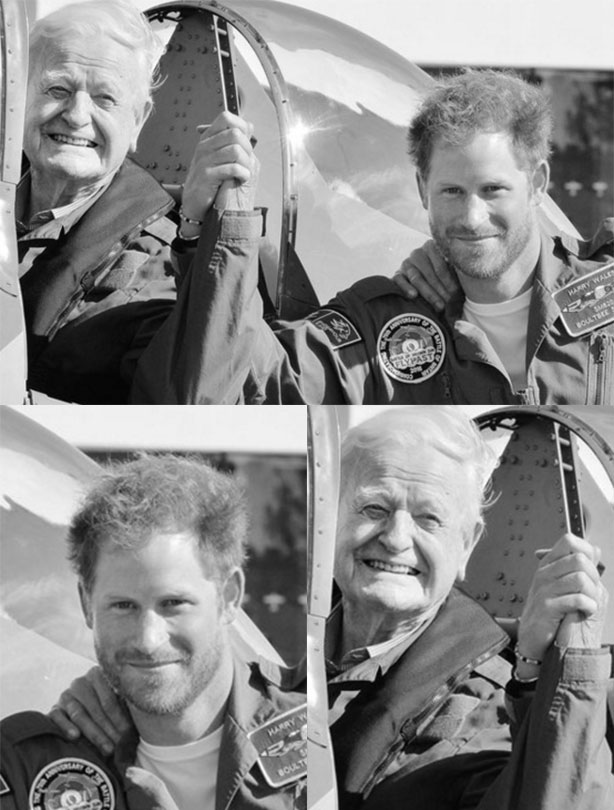 He sends the best Christmas cards
Only a few days back we were all cooing over
the royal family?s Christmas card
featuring a rosy cheeked George and Charlotte. However, we think we?ve found a new favourite.
On the 22 December Kensignton Palace Twitter released Prince Harry?s Christmas cards with the words, ?Merry Christmas from Prince Harry! Here's his Christmas card photo showing one of his favourite moments from 2015?.
You might be wondering exactly what this favourite moment was. The 31-year-old Prince is pictured in black and white with Battle of Britain veteran Tom Neil at Goodwood Aerodrome as they attended 75th anniversary commemorations in September.
That day was also Harry's birthday, and he was supposed to be flying in the celebratory display but gave up his seat to make sure Mr. Neil and two wounded service men could fly instead.
Prince Harry said it was an ?honour? to meet Me Neil and cited the event as a stand-out moment from 2015.
Ahh, Harry. What a gent.