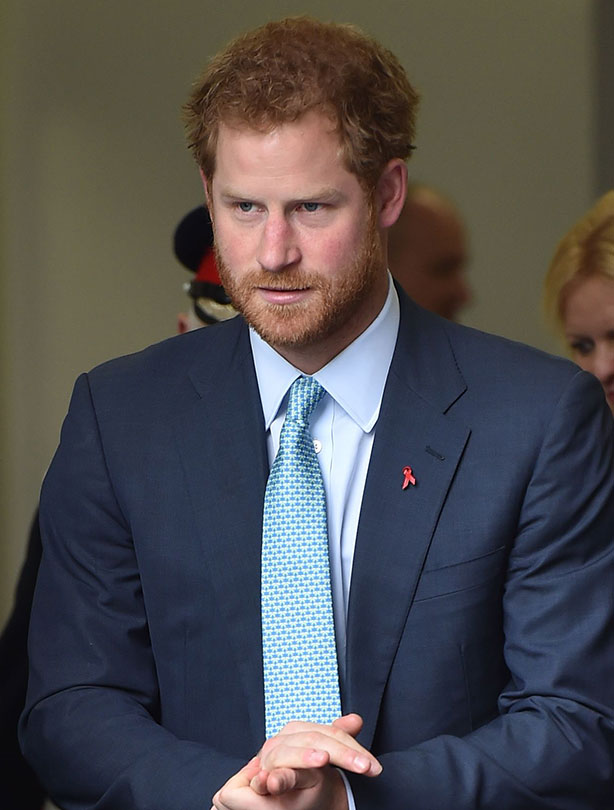 He wears his heart on his sleeve
In a visit to Mildmay Mission Hospital, a centre for patients battling HIV, Prince Harry reminisced about his mother's cuddles.

The royal, who lost his mum Princess Diana when he was only 12 years old, recalled the comfort of his mother's lap with a woman who met Diana as a two-year-old toddler 24 years ago.

The HIV-positive patient told Harry how she sat on his mother's lap in one of her many visits to the hospital, saying 'Your mother's lap was so comfortable and I cuddled into her', to which Harry replied, 'I remember that too'.

The 31 year old has been following in the footsteps of his late mother, supporting the same charities as she did, and he's been making quite an impression on the people who met him.

Kerry Reeves-Kneip, director of fundraising and communications at the hospital that Harry visited, said he was 'absolutely amazing' and made everyone feel comfortable.

'You almost felt you knew him because he was so kind to everyone. He was absolutely amazing, and I am shocked at how relaxed he is. He made everyone feel not nervous. He really wanted to hear the patients' stories and their journey', Mr Reeves-Kneip told People magazine.

Diana made the headlines in 1989 at the same hospital when she famously shook hands with a patient who had AIDS, and kissed him on the cheek, at a time when there was still a lot of stigma around the condition.

According to Mr Reeves-Kneip, Harry said it was very important for him to visit the hospital as it as such a special place to his mum. In fact, Princess Diana visited a total of 17 times, of which only three times were official visits.